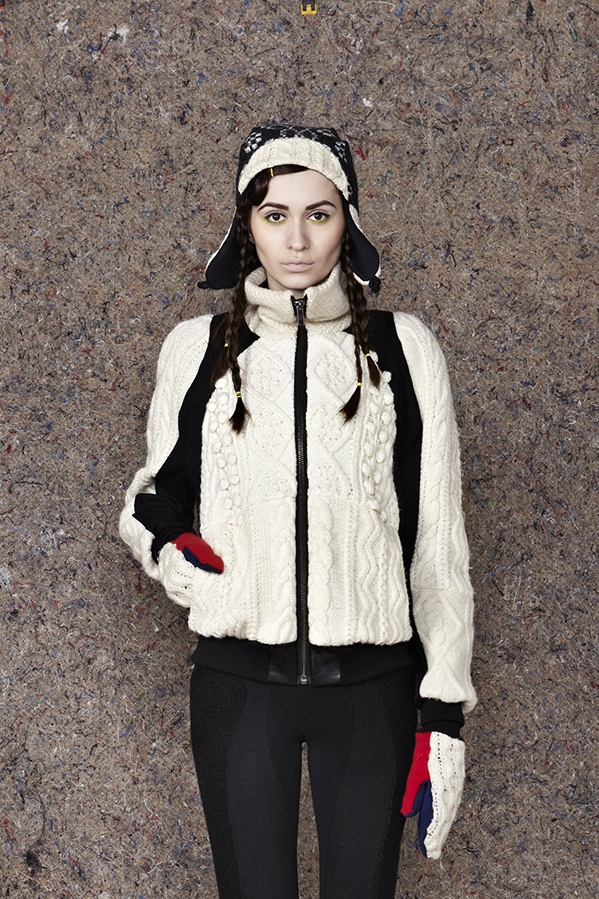 Aran Bomber
By Goodone
Upcycled Aran Blankets, Upcycled Leather, Lamous (Faux) Suede from Recycled PET
Black & White
This cozy chic bomber is perfect sunny winter days, and thawing spring evenings. Made from upcycled aran blankets, upcyled leather geometric shoulder detailing and sliming black side panels.
size small (medium is available with slightly shoulder detailing in the other aran bomber listing)
Made in UK
Check out our handpicked styling suggestions below.