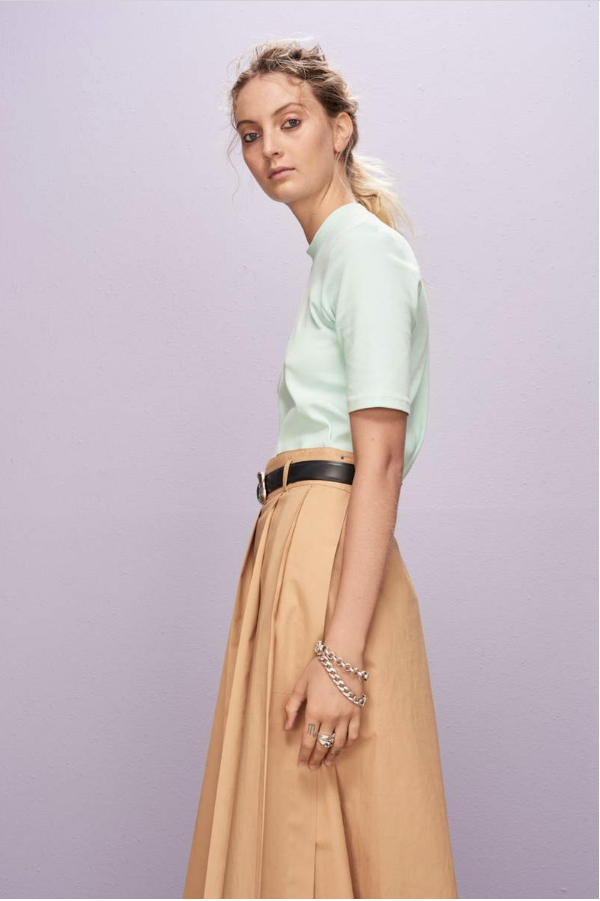 Long Player Skirt Beige
By Kowtow
Pleated Front Wrap Skirt, Belt, Side Pockets
Tan
FLO Certified Organic Cotton, GOTS Certified Dying, Fair Trade Certified Labor
This classic a-line, khaki stripe skirt, is a timeless staple. From work, to garden parties, to lazy weekend park strolls, this skirt will show up and do the job, and do it splashingly well.
Ethically Made in India
SA8000 Certified Factory
Fairtrade & Organic Cotton (FLO)
GOTS approved Printing, Dying, Washing
Check out our handpicked styling suggestions below.